It's been 4 months and I still feel homesick sometimes.
My husband and I left New York on March 17th. His workplace let him know they were temporarily closing as a precaution due to the pandemic, and I was working remotely. So we figured we could hunker down at my aunt's rustic New England home for a few weeks.
We packed a month's worth of clothing, just in case things didn't resolve quickly, and made our way upstate. But as things developed, we realized we were in for a much longer stay than we had anticipated.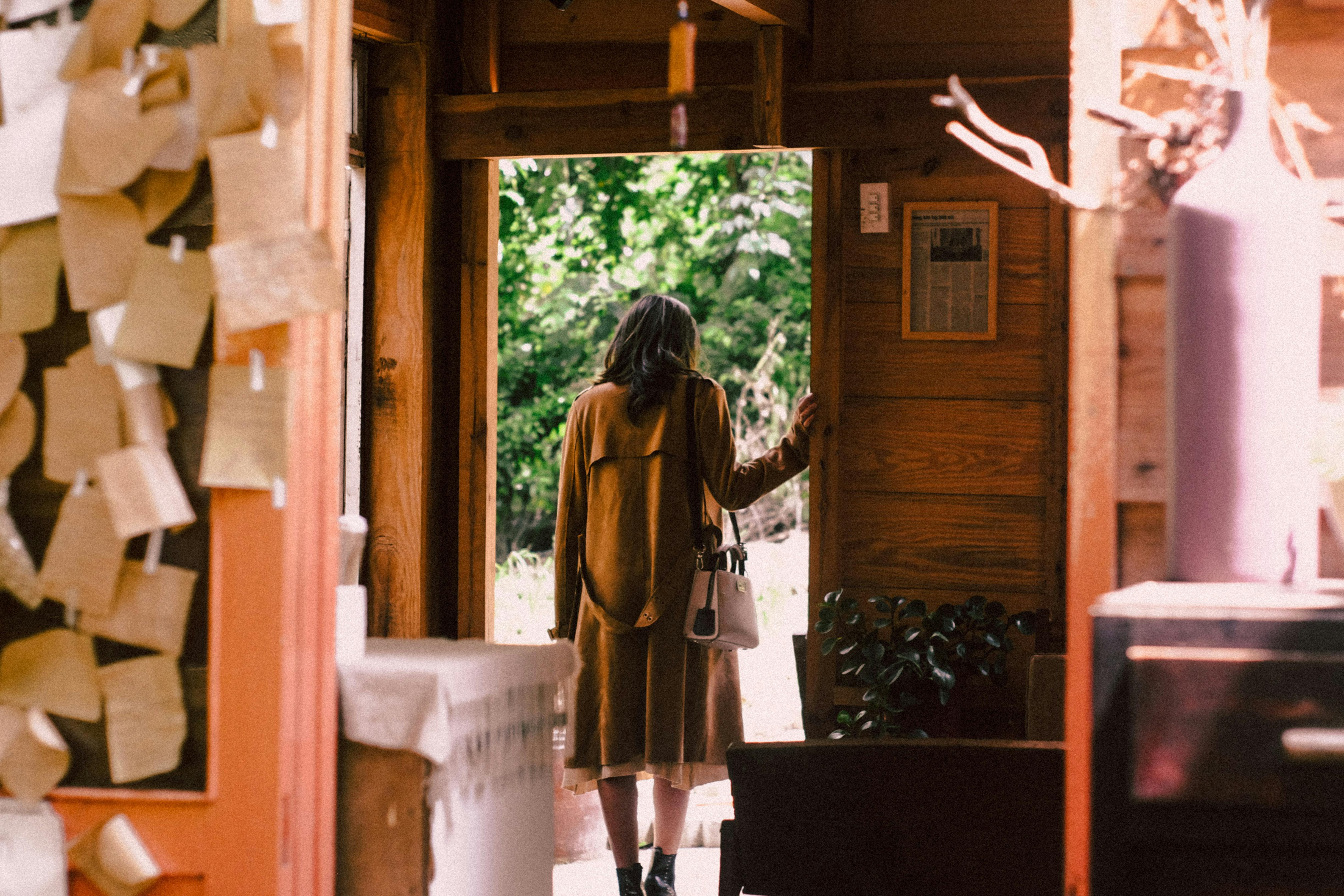 My husband made a trip down to New York to grab some more clothes and items from our apartment.
Then we started talking about breaking our lease.
Eventually we gave notice, boxed up all of our precious belongings, and left our wonderful Washington Heights home.
It's been 4 months, and I still feel homesick sometimes.
To provide some perspective, my aunt has a truly wonderful home. She is beyond kind to let us stay with her for this long. I realize how lucky we are to live in a place that has outdoor access and plenty of space to roam. But as my husband happily settled in to our new abode, I found myself feeling less and less comfortable.
I'm a nester, through and through. And as delightful as this new home was, I couldn't get over the fact that it wasn't mine. I wasn't watching tv on my couch, with my pillows. I wasn't doing work at my desk. I felt like a stranger in the very place I needed comfort from, which was incredible difficult. I was sad, stressed, and angry that I couldn't feel at home.
Finally, I decided I didn't want to feel adrift anymore. We still aren't sure where we want to live next, and don't want to rush things. But I knew I couldn't keep feeling this way for months on end. So I took steps to make my temporary space feel more like my own, while still respecting houseguest boundaries.
Here are a few things to try if you've been displaced by COVID and need more belonging in your temporary home:
Put up pictures of loved ones.
Even if you have to print them out, having visibility of your friends and family in your temporary dwelling will help reduce feelings of isolation and loneliness. It also mimics what you may have already set up in your previous home, which can ease the transition of living in a new space.
Showcase words of belonging.
The saying "out of sight, out of mind' holds true in many ways. The same can be said of the opposite, in that placing visually positive cues in your living space can help you feel better in your everyday life. For example, I put up decorative word art throughout my work area and bedroom. I found phrases like "home sweet home" and "thankful". These remind me that while my situation may not be perfect, I can still find a sense of home wherever I may be.
Dedicate a place for self care.
Since your favorite reading chair may be in storage, it's important to create a new spot in your surroundings that's devoted to rejuvenation. This could be your bed, the den, even the bathtub! Whatever calls out to you, devote a space to your self care activities. This will encourage your mind to feel a sense of security and allow for deeper relaxation.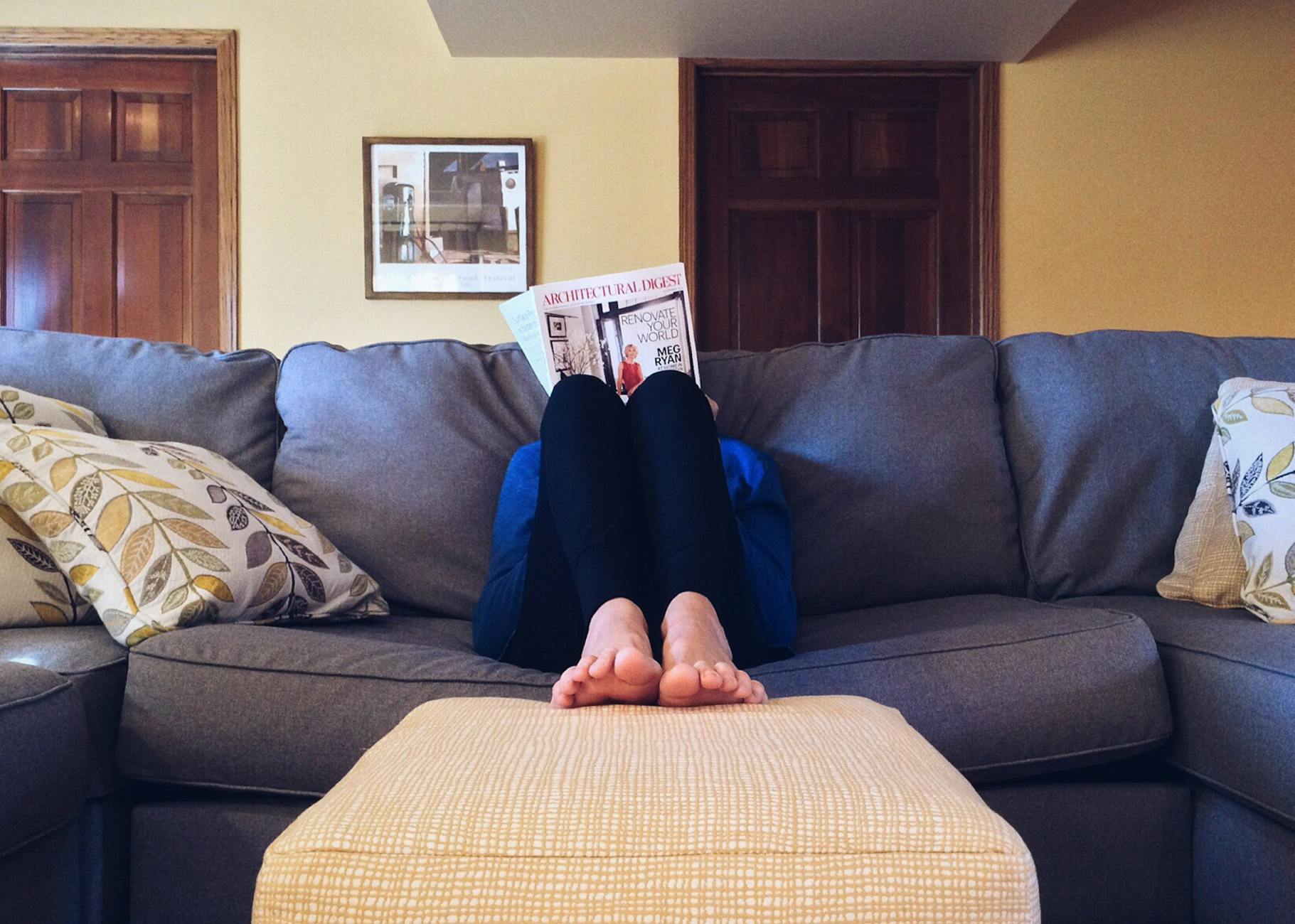 Create physical spaces for virtual friends.
Many of us associate our homes with seeing loved ones. Since you may be far away from friends or family it's a good idea to intentionally set a physical space for them, even for virtual meetings. Clear a spot at the dinner table and place your computer or phone where they would be sitting. This helps your virtual get together imitate a normal gathering more closely. It may feel silly at first, but this practice can help your brain connect the dots between your established community and your temporary surroundings.
Build a daily ritual that is both consistent and flexible.
I was a bit of a stickler about my morning routine at the start of the pandemic. I would get up at the same time, do yoga, meditate, shower, get dressed, eat breakfast, and go to my desk for work. But this changed as my mood shifted. Some days I was depressed, and wasn't motivated to even brush my teeth. Other days, I would get up late because I'd been tossing and turning the night before. Eventually, I threw my entire morning ritual out of the window. Why? Because I had set unrealistic expectations of myself.
I've since created a modified routine. It's something I can do every day, no matter when I wake up. I meditate, eat breakfast, and either journal or do yoga. While aspects of my routine may vary, the basis stays the same. This structure gives my mind and heart something to rely on. So no matter what my circumstances are, I can feel a sense of control.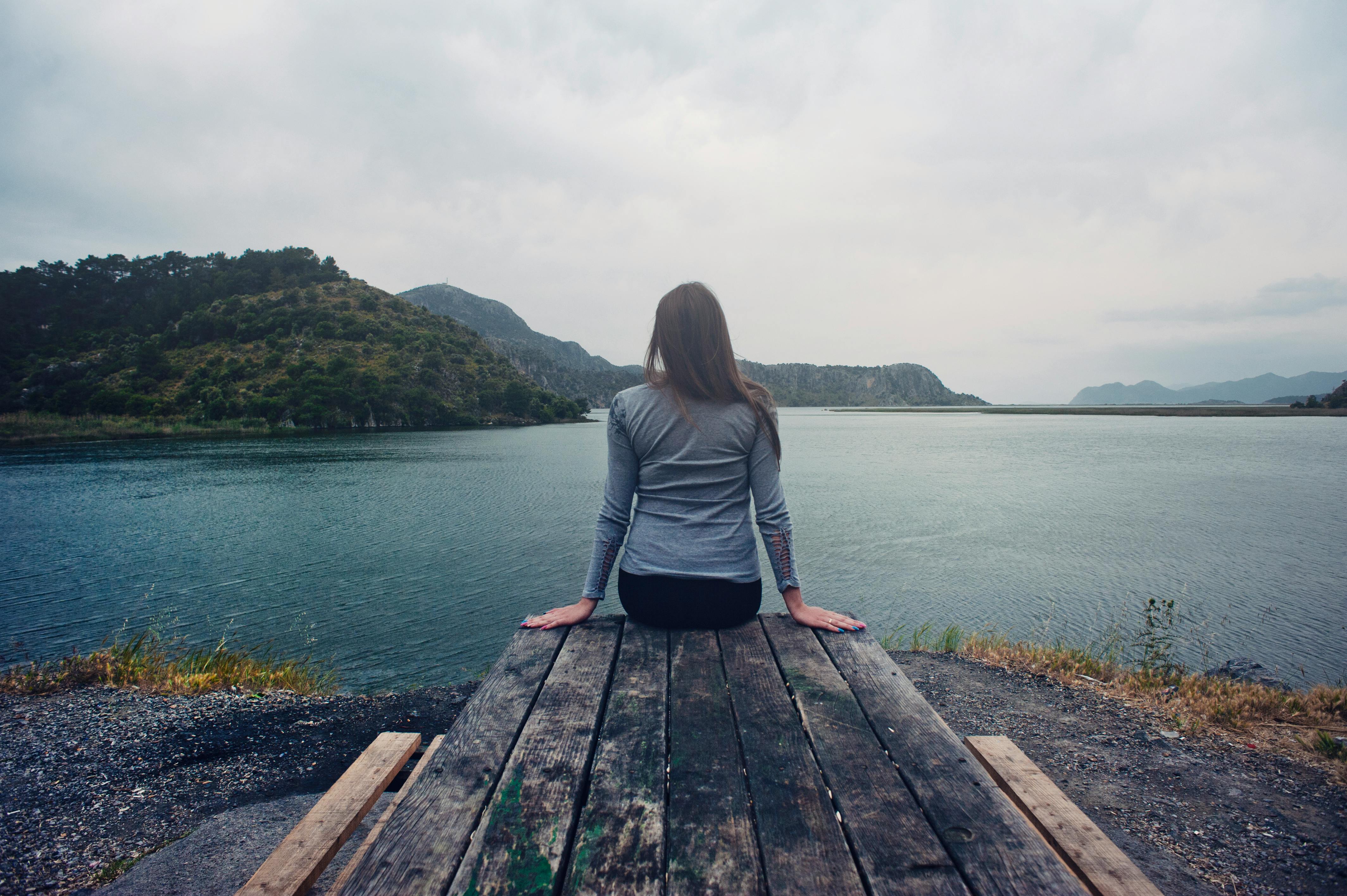 While I am not a medical professional, and realize everyone handles this kind of thing differently, I can say these adjustments helped me quite a bit. I feel comfortable saying, "Okay, I'll see you at home!" to my husband. I notice less stress and anxiety throughout the week. And even though I have bouts of feeling homesick, it's much less frequent and far less intense.
I know many people left New York for the same reasons I did, and now find themselves unexpectedly displaced for the long term. While this can be difficult and uncomfortable, there are ways to make the transition easier.
Be kind to yourself. Be honest about where you're at emotionally. Be vulnerable, and let your housemates know what you're going through. After all, we're all in this together. And as hard as it may be, it is temporary.
I hope this helps you feel a little bit more at home, wherever you may be.
Be well,
Megan Carver
References:
https://greatergood.berkeley.edu/podcasts/item/staying_close_connection_while_self_distancing
https://www.allinahealth.org/healthysetgo/thrive/things-to-do-during-coronavirus-isolation
https://www.healthaffairs.org/do/10.1377/hblog20200609.53823