It all started about a year ago when I discovered I needed some serious serotonin support. I connected with a great psychiatrist and started a new medication for my condition. I took mental health meds in the past, and although this was a different brand, I figured it would be just like before; I could have a drink or two and be fine.
One evening, I was sipping a glass of wine and started to notice some new side effects. I was dizzy, disoriented, and my heart was pounding. It was getting worse by the minute. I had to lie down and was pretty much useless the entire next day. Why did the alcohol really affect me so much? Then I put two and two together. I realized with this new medication, I can't drink alcohol anymore. Now what?
To say I was devastated would be a massive exaggeration. Truthfully, I was pretty bummed and maybe a bit distraught. My biggest questions were about how to replace my unwinding ritual. I started to wonder, "What do I drink at happy hour if I can't drink alcohol? "and "Will people judge me if I don't drink?"
I can't drink alcohol anymore. Now what?
Now keep in mind I know plenty of people who can have their cake and eat it too. I did so for years. Several folks can drink responsibly even when taking mental health medication and manage just fine. Cheers to you!
But the majority of psychiatrists and pharmacists don't recommend mixing Selective Serotonin Reuptake Inhibitors (SSRIs) with alcohol. This combination can make you feel extra drowsy, hinder the effectiveness of your medication, or make your anxiety or depression worse the next day.
Could I have strong-armed my way into drinking again? Maybe. But I didn't want to risk the side effects and decided that route wasn't for me.
Instead, I took some time to examine my relationship with alcohol. And although I didn't drink excessively, I had been using it as an unhealthy coping technique. Since both sides of my family had tendencies towards depression, anxiety, and substance abuse, I figured it was a sign to call it quits.
So with some hesitation, I decided to become sober curious. What is sober curious? Sober curious is when someone chooses to avoid alcohol in support of their own well-being. Basically, they don't drink. A lot of people avoid drinking alcohol for personal, medical, and wellness reasons. And more people are going sober every day.
Sober curious is when someone chooses to avoid alcohol in support of their own wellbeing.
The sober curious lifestyle is growing in popularity for a number of reasons. So if you've been thinking about going sober curious, now is a great time to do it. Many bars and restaurants have expanded their alcohol-free drink menu to accommodate sober drinkers. There are even sober bars that exclusively serve alcohol-free drinks!
While I was giddy at the prospect of enjoying a Virgin Moscow Mule with my friends, I still wasn't sure how to replace my end-of-day ritual at home. How could I create my own sober bar? Where would I find alcohol-free drink supplies? The answers truly surprised me.
I did some research and quickly found there were a plethora of alcohol-free options out there. Distilleries, wineries, and breweries alike have taken to the sober curious movement and created delicious drink alternatives that everyone will love. In no time, I built out an alcohol-free bar at home and was enjoying a "drink" on the reg.
I named my alcohol-free bar The Temperance Bar, which is a play on The Temperance Movement. The Temperance Movement started in 1882 and shamed people for drinking alcohol. This quickly led to The Prohibition, and we all know how that turned out.
While I disagree with shaming people for drinking, I did like the idea of using temperance in a positive way. Hence, the invention of The Temperance Bar.
Distilleries, wineries, and breweries alike have taken to the sober curious movement and created delicious drink alternatives that everyone will love.
I'm still on the hunt for the right bar cart, but I have the basics to enjoy a delicious and potent beverage without any alcohol in sight. And folks, I'm obsessed. There are so many options out there! From mocktails to beer to wine, the sober curious drinker can sip responsibly in any number of ways.
Want to make your own sober curious bar at home? Here are my recommendations on how to start an alcohol-free Temperance Bar:
Alcohol-Free Spirits
I use alcohol-free spirits all the time. They allow me to play around with various recipes and create drinks that taste almost exactly like the real thing. Here are some basic alcohol-free spirits you'll want for your Temperance Bar:
Gin Alternative – I prefer to use Monday Gin because they use Juniper in their recipe.
Whiskey Alternative – I love Ritual's Whiskey for its potency and smokey flavor.
Tequila Alternative – I also really enjoy Ritual's Tequila (especially since they use jalapeños).
There are plenty of alcohol-free spirits out there; other brands I've tried include Seedlip, Kin, and Lyre. I consider these tinctures mainly because they don't taste quite as much as their distilled brothers and sisters. But they are delicious and unique in their own right. These tinctures tout very distinct flavors that can be used to build on traditional recipes or devise new cocktail combinations.
Alcohol-Free Beer
If you're more of a beer drinker, there are various alcohol-free beers out there to enjoy. Although I have not personally tried these yet, they are certainly on my "to-drink" list. But these recommendations come from fellow sober-free folks, so you can trust they will be delicious.
BrewDog – They have a crazy espresso beer called Wake Up Call.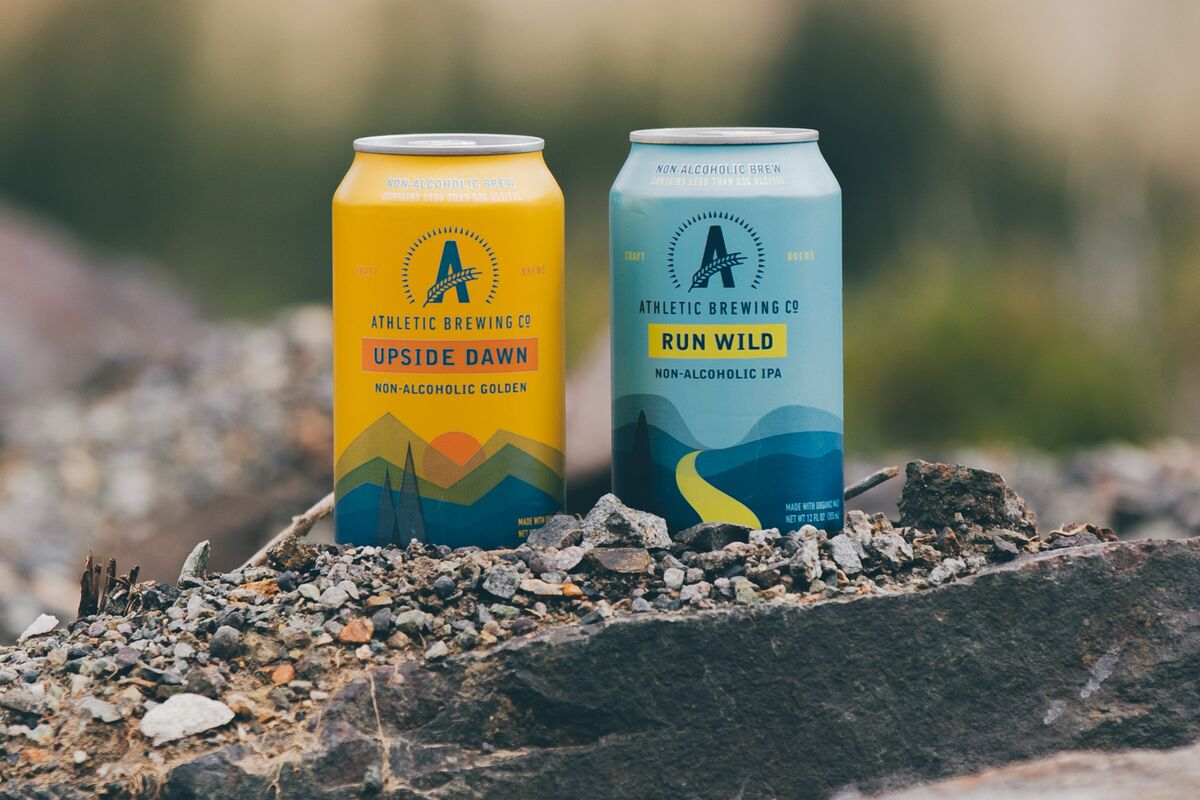 Alcohol-Free Wine
This was a big one for me. But truth be told, there's nothing like the real thing. That being said, I still have an inkling for a glass of red wine from time to time. And there are a few options out there that will satisfy your craving. I have tried all of these, and are my favorites (so far).
Ariel Wine – Their Cabernet Sauvignon tastes almost exactly like red wine and is straight-up delightful.
Fre – I've used their Brut Champagne for special occasions. It's a little bit sweet but still hits the spot.
Health-Aid Kombucha – Okay, I know this isn't wine. But their Bubbly Rose is perfect for a summer day.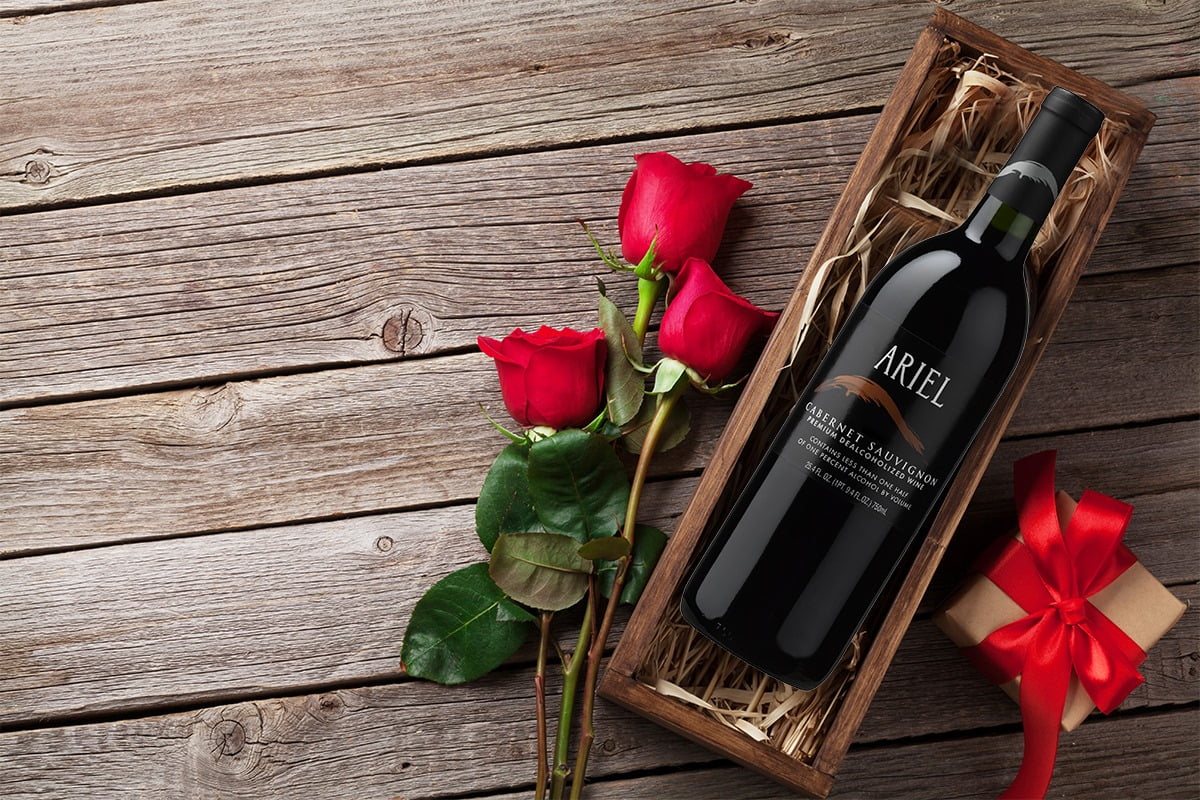 To wrap it all up, sober curiosity is something to celebrate. And one way to celebrate is to find an alcohol alternative you love. It may take some time to find a drink that speaks to your taste buds. Some people prefer to avoid alcohol altogether, while others like to use low-alcohol mixers, such as bitters or Triple Sec.
Whatever drink you choose, alcoholic or not, find one that makes you feel good about yourself. Ask sober friends and bartenders for ideas, experiment with mixology at home, and know that living a sober curious life can be incredibly rewarding.
I love being able to celebrate with friends without feeling foggy the next day. Knowing I'm lessening my chances of breast cancer is a big plus too. And since my husband doesn't really like the taste of alcohol, I can enjoy going out with him in a new, more cognizant way.
Although this was an unexpected change in my life, I am happy there were so many options out there that allowed me to celebrate my choice to be sober.
Stay safe out there, and cheers!